Live

Bait Shipping Guarantee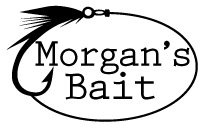 Morgan's Bait guarantees live delivery for all of our natural bait products, excluding shipping if you use any other service other than Next Day Delivery. If you do have an issue with your product upon arrival please make a claim to customer service team support@mogansbait.com. All claims must be made within 24 hours of delivery. We include an information sheet on how to handle your live bait products after delivery.
All orders placed by 12 PM Monday-Wednesday will be shipped same day. Orders placed on Thursday for weekend delivery must go as a Next-Day Air order. We do not ship on Fridays.
Shipping

for Extreme Weather Conditions

If there are extreme weather conditions in your area, over 75 degrees or under 40 degrees, please select Next Day Delivery. If the products dies while in transit with a selected Next Day Delivery option we will replace your order.

Live bait is very heat and cold sensitive. If extreme conditions occur Morgan's Bait reserves the right to change shipping carrier or hold orders. We will notify you by email or phone if these conditions occur.

A $4.00 charge for Extreme Weather Condition packaging will be added to all orders, you will not be charged if this type of packaging is not needed at time of shipment. Extreme Weather Condition packaging includes ice or heat as needed and special extreme boxes.